Parts & Service
Replace Your Forklift Tires
Proper tire selection is critical to determining how well a truck will perform. Many forklift frames only accept a specific tire type, so be aware of your forklift's requirements before searching for new tires.
Get Tires For All Material Handling Equipment.
Tires come in many sizes, heights, and widths. We can help you get tires that match your equipment and operation.
Tires have a major impact on the overall performance and operation of a FLEET.
Get Tires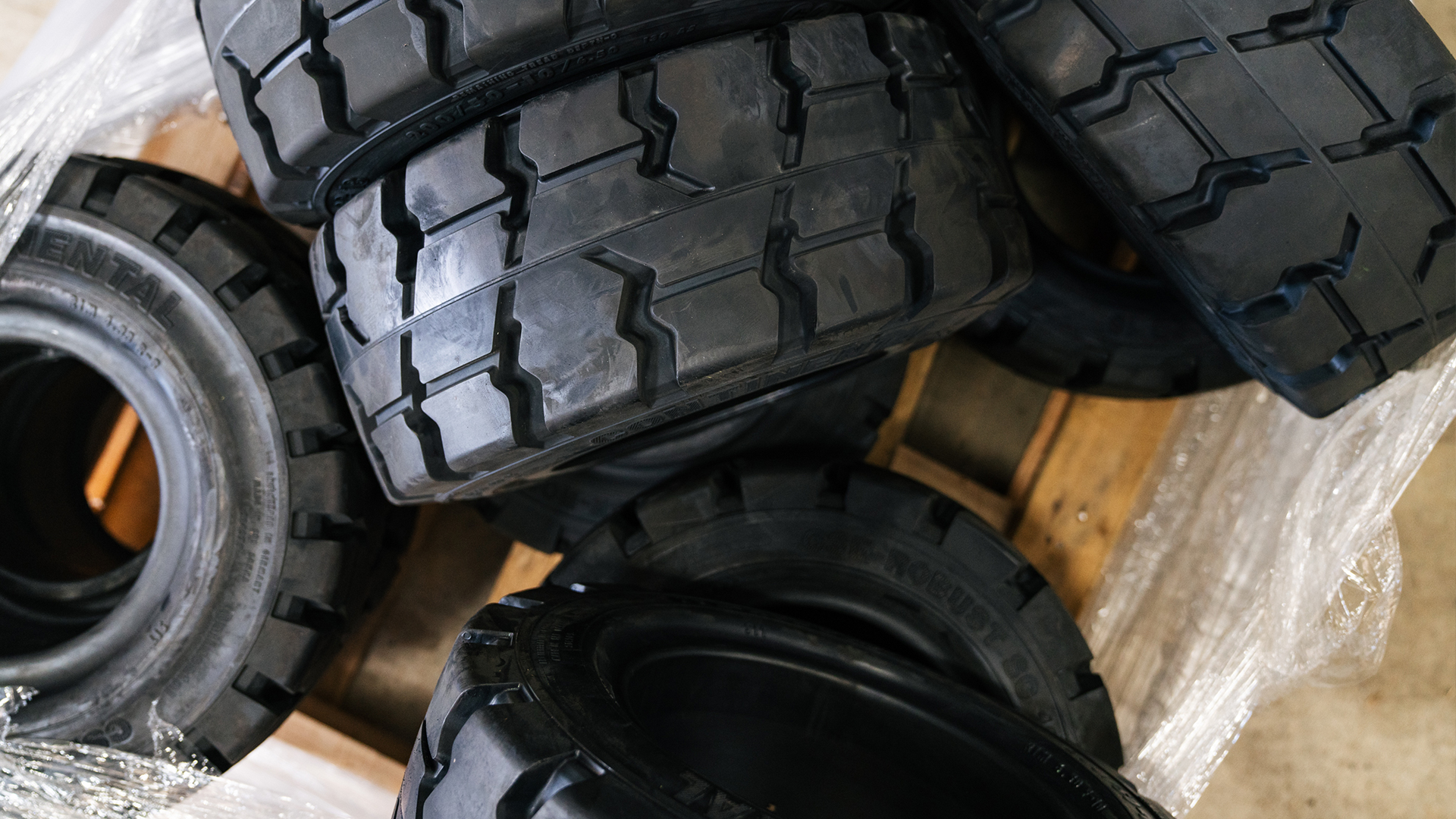 Tire Maintenance + Replacement
Tire Maintenance By Qualified Professionals.
Our team will not only replace tires but also evaluate for damage and wear, check inflation pressure, and make sure they are torqued correctly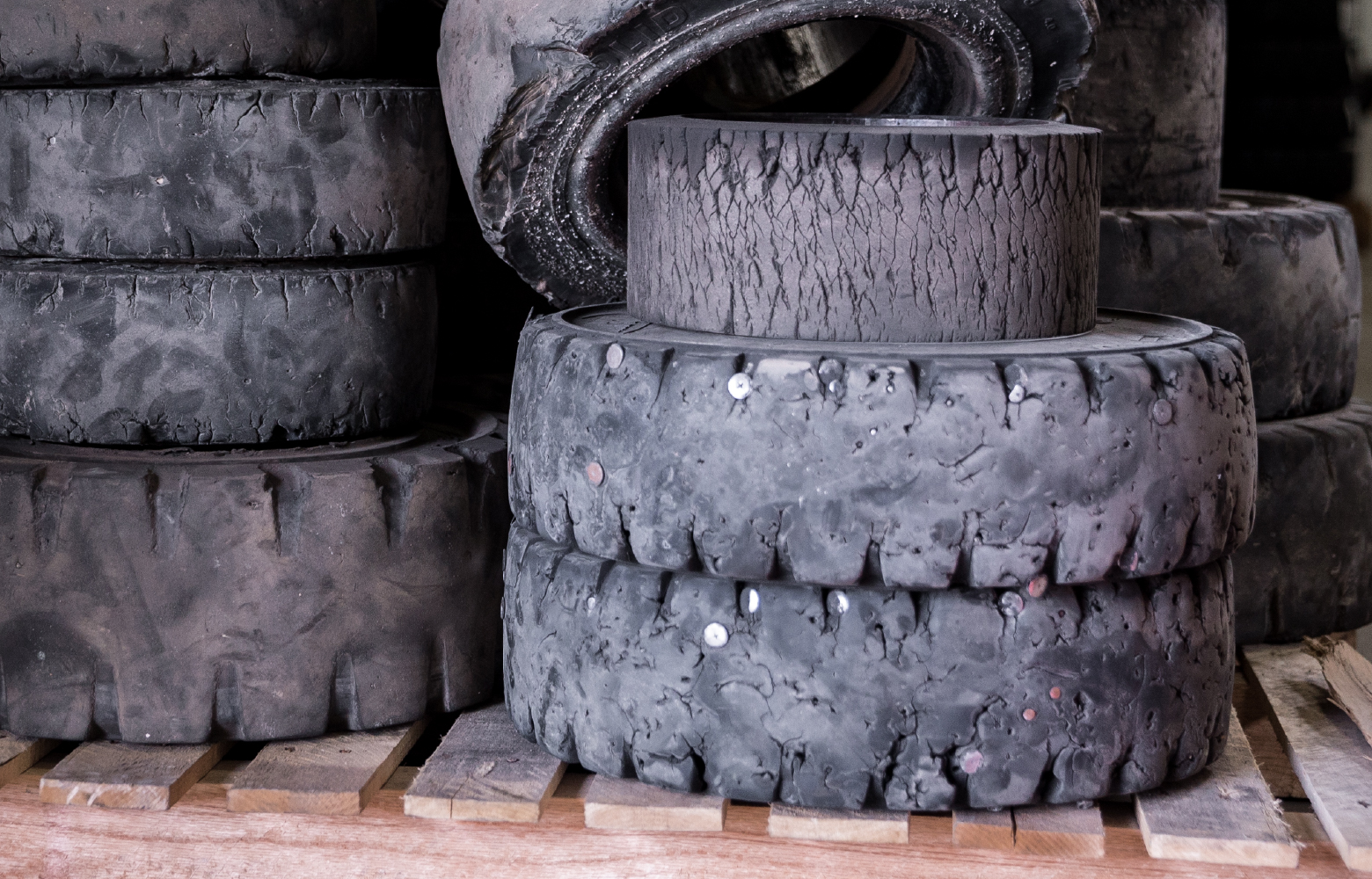 Featured Article
Learn how to inspect forklift tires
Read Article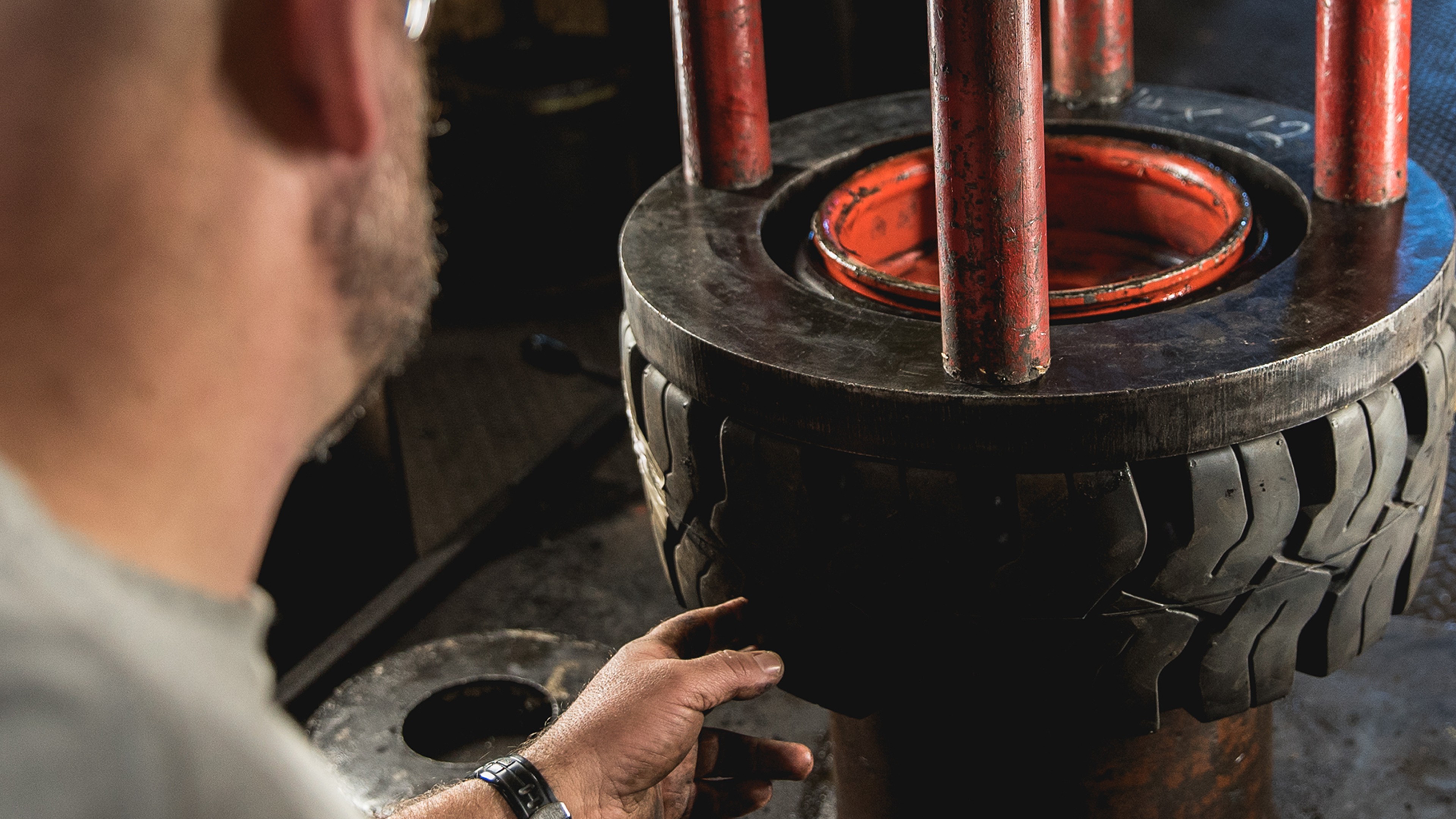 Tire Maintenance + Replacement
Mobile Tire Pressing At Your Doorstep.
Our mobile tire service will give you peace of mind knowing your new tires will last as long as possible.